Utilizing the Necessary Tools
Excellent written communication skills are an obvious requirement. What about creativity, strategic ability, and technical knowledge of the necessary tools? Utilize social media in order to enhance your brand and establish yourself as an authority. Here are 5 tips to help you hire the right social media professional:
1.

Communication is a craft, not a means to a specific outcome.

Social media is often used to communicate without regard for grammar, punctuation, or the craft of writing. Effective communication is not created to be the means to a specific outcome.

Well-crafted, professional messages make your organization stand out from all the noise in the social media space. The right social media professional is able to accomplish effective communication that is grammatically sound and easily understood.
2.

Assess the candidate's communication skills with a writing test.

Ensure a candidate is able to accomplish effective communication by giving them a writing test. Invent a title for a sample social media post and ask the candidate to write a short post befitting this title. Give as much or as little direction as you see fit. Try to simulate how you would direct them in a real-life scenario.

Another possibility is to give the candidate a bunch of jumbled notes on a topic and direct them to write a post from these notes. Discern their ability as a communicator by providing a short assessment of some kind. If you use a candidate's post and don't hire them, be sure to pay them. Otherwise, they may use their social media prowess against you.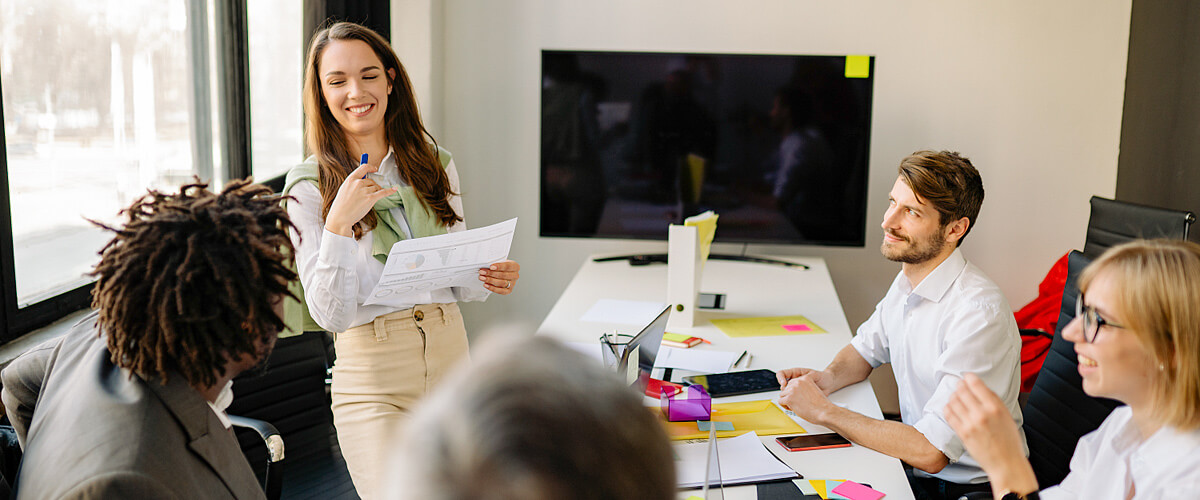 3.

Look for candidates with social media strategy experience.

For many social media professional roles, it isn't enough to just automate daily posts. It's one thing to know how to use the tools, but actual experience in social media strategy is rare. Candidates who have this experience are generally paid more. They understand ROI and they know what drives conversion. In essence, a candidate with experience in social media strategy will help you to succeed in your goals. Additionally, basic understanding of analytics, measurement tools, and search engine optimization (SEO) is a plus.
4.

Ask for samples of the candidate's work.

Ensure a candidate can deliver the kind of social media content and strategy you need. Ask to view samples of their work. Then, ask them to explain the role they played when they created this work. Finally, ask them why they created this work in the manner they created it. In order to hire the right social media professional, understand how each candidate thinks about social media.
5.

Consider the 4 P's of cultural fit.

Read our post about cultural fit. Cultural fit is important when hiring for any role, but it is especially important when hiring a social media professional. The person you hire for this role is going to represent you in a very public space. They need to be totally culturally aligned with the organization. Apply these four guidelines– pace, process, philosophy, and play– in order to hire the right social media professional for your organization.
Final Thoughts
Social media is an important part of achieving your goals and growing your organization. Follow these 5 tips in order to hire the right social media professional for your organization. Check out our Thought Leadership articles to learn more, or contact us for help finding and qualifying your social media professional