Preparation Takes Diligence
Digital marketing agencies that properly prepare for the future have greater chances for success. If you are an agency leader, you're probably asking yourself, "How do I prepare to be successful in this new landscape?" Most importantly, preparation takes diligence. The right actions require courage and boldness. We have curated a checklist to assist in your preparation for future success, and in outlasting and beating the competition. This checklist will help you be successful and outperform your competition. Here's our checklist for digital marketing agency growth post-Coronavirus shutdown:
1.

Get your digital marketing team back on the field sooner than your competitors.

For digital marketing agency growth, it's advantageous to have your team on the field ahead of the competition. If you have furloughed people, find creative and bold ways to get your team back on the field. You may need to hire new people. However, you may have cash flow issues following the Coronavirus shutdown. In this case, ask your digital marketing recruiting partner if they can offer payment plans with deferred fees.
2.

Retain your "A" players.

Every agency is made up of "A", "B" and "C" players. "A" players are your superstars that make things happen. "A" players separate you from your competitors. "B" players are loyal and will likely stay with your agency long after many of your "A" players have left for perceived greener pastures. "C" players are people you need to replace but you haven't yet made that change. Most importantly, communicate consistently with your A players. Communicate your intent to keep them on board. In the midst of present uncertainty and instability, you could lose your "A" players to your competitors.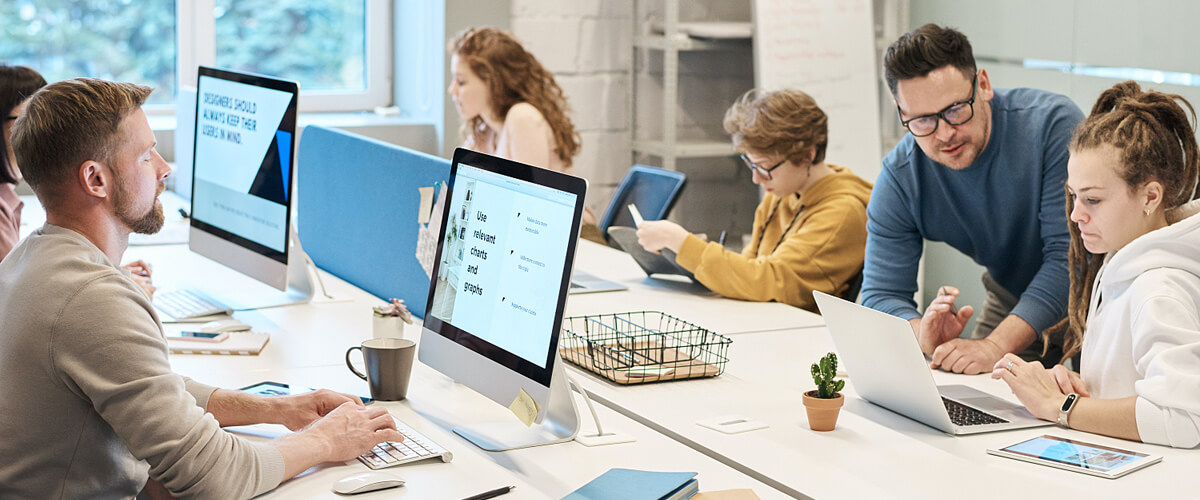 3.

Put your best digital marketing team on the field.

If you have furloughed people, you do not need to immediately return every person back to your digital marketing team. For digital marketing agency growth, make every decision to return a person to work as if it were a new hiring decision. Don't return a person to work if you wouldn't hire that person all over again. Maintain a healthy mix of "A" players and "B" players. Do not maintain an overabundance of "B" players. Generally, do not return any "C" players you have furloughed.
4.

Learn how to lead and manage remote workers.

Remote work opportunities will continue to grow. Companies that successfully augment their teams with remote workers will have a competitive advantage after the Coronavirus shutdown. Most importantly, they will not be limited to only the best talent in the area or the talent they can relocate. For digital marketing agency growth, augment your teams with remote workers. Check out our post with tips on leading remotely. 
5.

Focus "A" players on future revenue.

Focus under-utilized "A" players on future revenue. Perhaps you have some extra capacity but have hesitated to furlough some of your best players. Motivate your impact players to think about how to increase future revenue. Focus on growth capabilities around lifecycle marketing and insight-driven marketing. Additionally, focus on upgrading your marketing technology and ecommerce capabilities.
6.

Get rid of distractions.

Most digital marketing agencies have "bad citizens". Bad citizens are legacy or high-maintenance clients that consume a lot of resources but produce little to no profit. These accounts distract your team from more worthwhile endeavors. These accounts can also be demotivating for team members. Above all, move away from survival and move towards prosperity. Rid your digital marketing agency of bad citizens. Increase wallet share with high-potential clients. Also invest in additional efforts to bring in ideal clients.
7.

Increase specialization.

There are things your agency does really well. There are also sectors that will grow faster post-Coronavirus shutdown. For digital marketing agency growth, determine what your agency can do extremely well for people. Then, be proactive in pursuing those opportunities.  
Final Thoughts
Accelerate success by taking the right actions at the right time. Prioritize your actions moving forward in order to grow after the Coronavirus shutdown. I am a former digital marketing agency owner who survived the Dot-com crash, the post-9/11 economy, embezzlement, and difficult merger and acquisitions. I have personally and successfully used the tactics described in the above checklist.
My current focus is to help digital marketing agencies recruit the talent they need to be successful. The strategies described here are meant to help digital marketing agencies survive adversity and accelerate growth. You may not take action on all seven items on the checklist. However, pursuing just one or two of these strategies can have great impact on your business. Contact us for more information on digital marketing agency growth.