"Attention is a precious commodity." –Brian Solis
A stellar resume is organized, concise, and proves why you are a good candidate for the role. We have developed a resume structure based on thousands of interactions with job candidates. Maximize your chances of success by building an attention-getting seven-section resume. Here are seven ways you can build an attention-getting resume: 
1.

Contact Information and Credentials

The first section of an attention-getting resume has three parts: contact information, portfolio access, and credentials. Firstly, provide your contact information. Then, ensure that your name, phone number, and address are up-to-date. List your preferred contact method first. Next, provide the necessary information for someone to view your work portfolio. Also include URLs for your LinkedIn profile, Twitter handle, and other relevant media platforms. Finally, list your credentials. 
2.

Professional Summary And Core Competencies

The second section of an attention-getting resume includes a professional summary followed by a list of core competencies. First, write a three- or four- sentence description of you. Then list your core competencies in a bulleted format. Additionally, when you apply for a new role, customize your professional summary and core competencies for that role.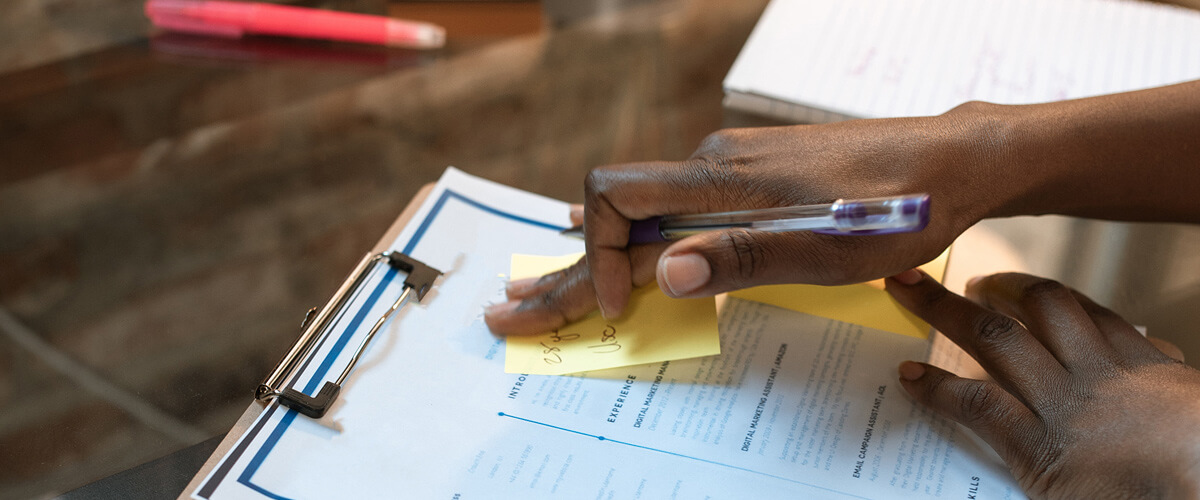 3.

Selected Achievements

The third section of an attention-getting resume is a list of achievements. Firstly, prioritize achievements that are most-relevant to the particular role you are pursuing. Then, list these achievements in a bulleted format. Write each achievement as a one-sentence description, but be as specific as possible. While not appropriate for all achievements, include numbers and percentages where necessary.
4.

Professional Experience

The fourth section of an attention-getting resume includes your professional experience. List your most-recent employment first. Additionally, for each position, include your job title, a brief summary of the role and the dates you were employed. Then include achievements or recognitions you earned in each role. In addition, maintain consistent formatting throughout this section. However, significant gaps in your work experience can concern recruiters and hiring managers. Don't seem like you have something to hide. Be clear and open about any gaps.  
5.

Career Note

The fifth section of an attention-getting resume includes any additional notes that a potential employer should know. Importantly, include only the last 15 years of experience. Often, this is a simple additional employment notification. Write a one-sentence summary and note that details are available upon request. 
6.

Education

The sixth section of an attention-getting resume includes your education and degrees. Choose whether or not to include the dates of degree completion.
7.

Affiliations

The seventh section of an attention-getting resume includes your professional affiliations. Importantly, include specific roles attached to each affiliation.
Final Thoughts
Your resume should be specific and concise, so limit it to no longer than two pages. If you have less than five years of experience, then include only one page of content. Include one to two pages of content if you have between five and ten years of experience. At most, include two pages of content if you have more than ten years of experience.
Provide enough detail about each role you've held in order to give a solid overview of your experience. However, don't condense so much that you neglect to include important information about what you've achieved. Check the basic formatting and choose a professional font. Ensure it is no smaller than 10-point or 11-point in size. 
Finally, take some license to make your resume stand out. Some positions can attract many candidates. In this case, hiring managers process dozens of resumes at a time. Consider adding a header, putting key words or phrases in bold type, or using a small amount of color. You have more freedom to add artistic elements if you work in a creative field. 
This seven-section resume catches the eyes of recruiters and hiring managers. A concise and comprehensive resume helps you stand out from similar applicants. Contact us for more information about building a successful and effective resume.